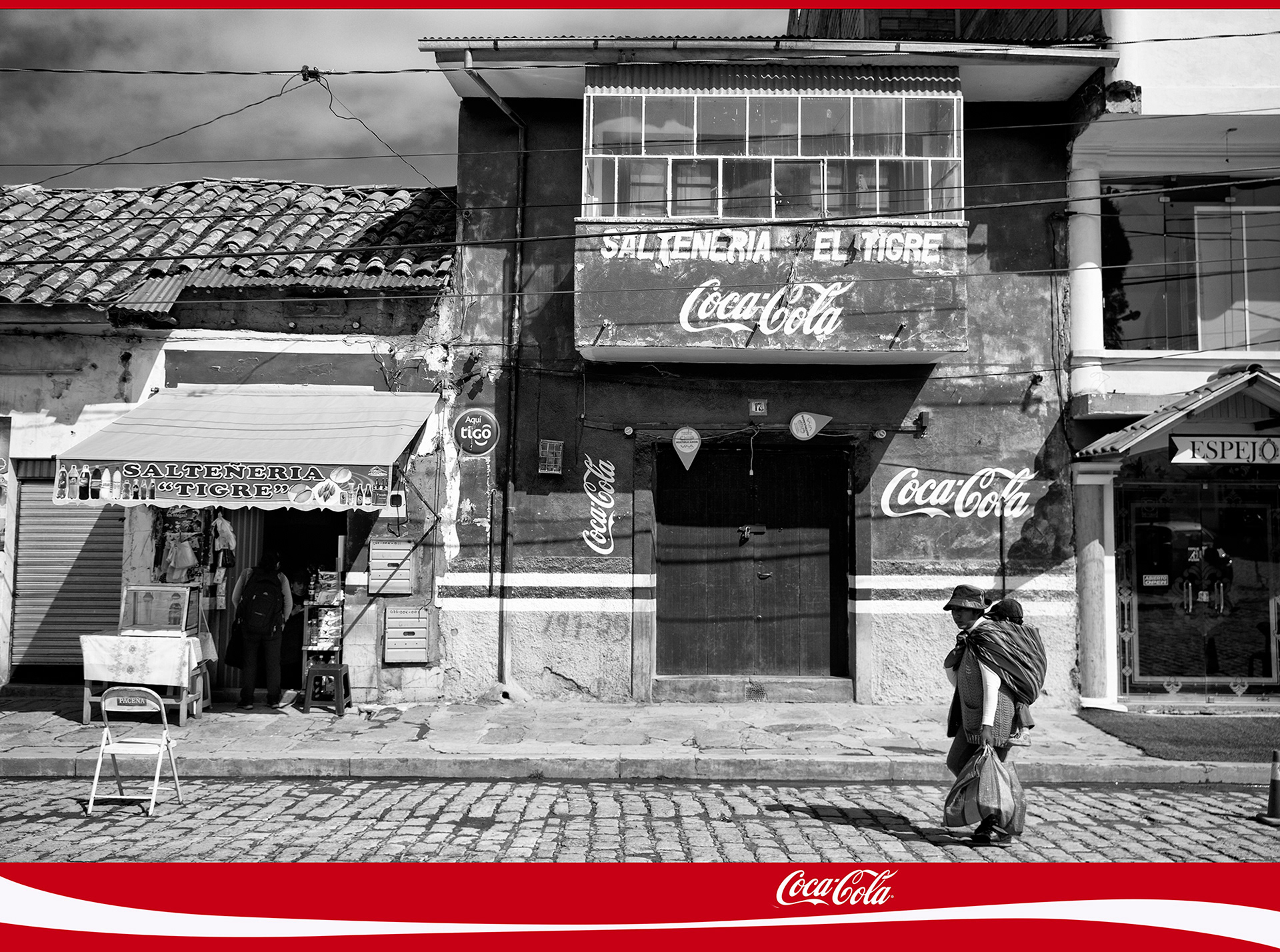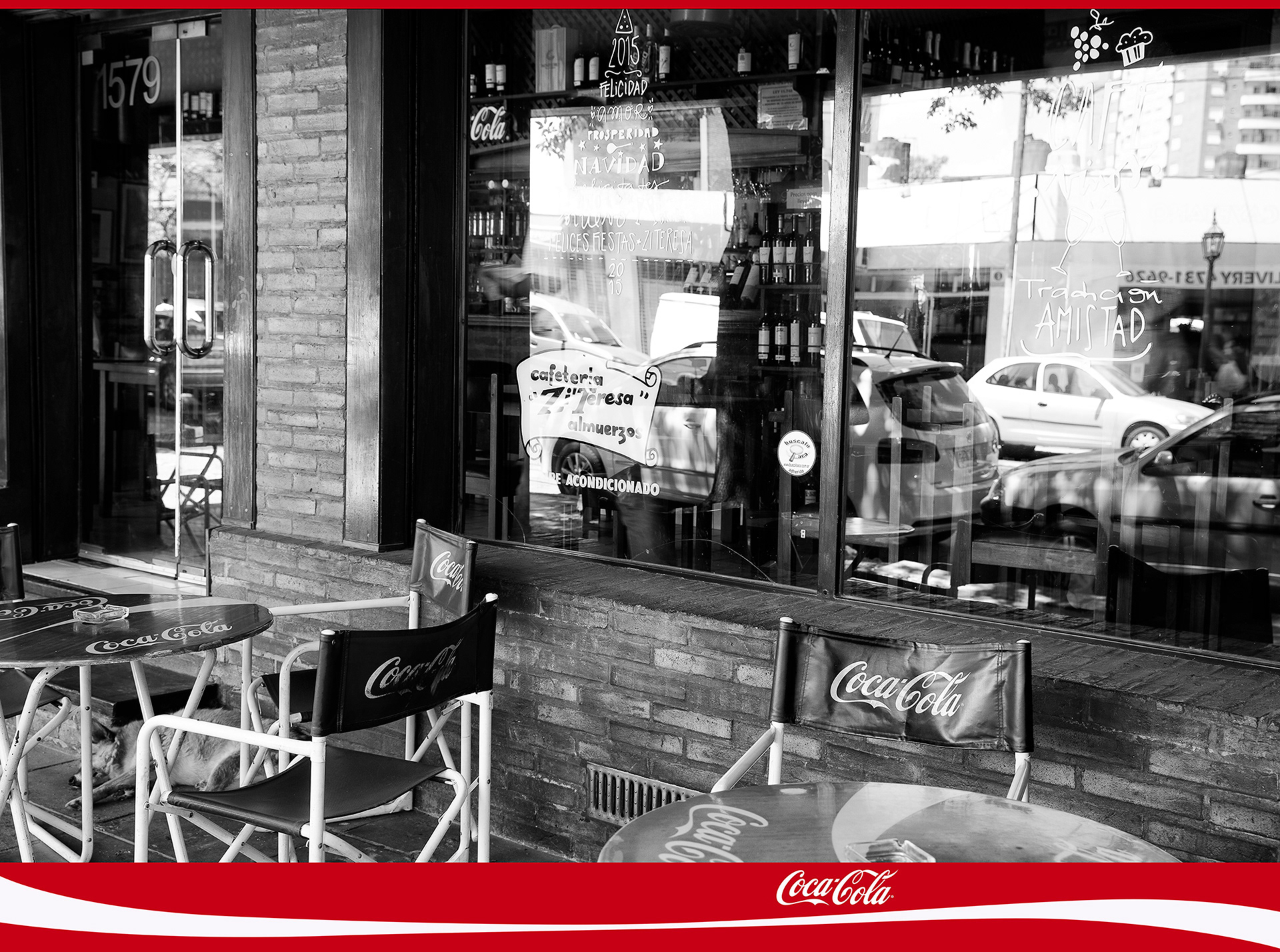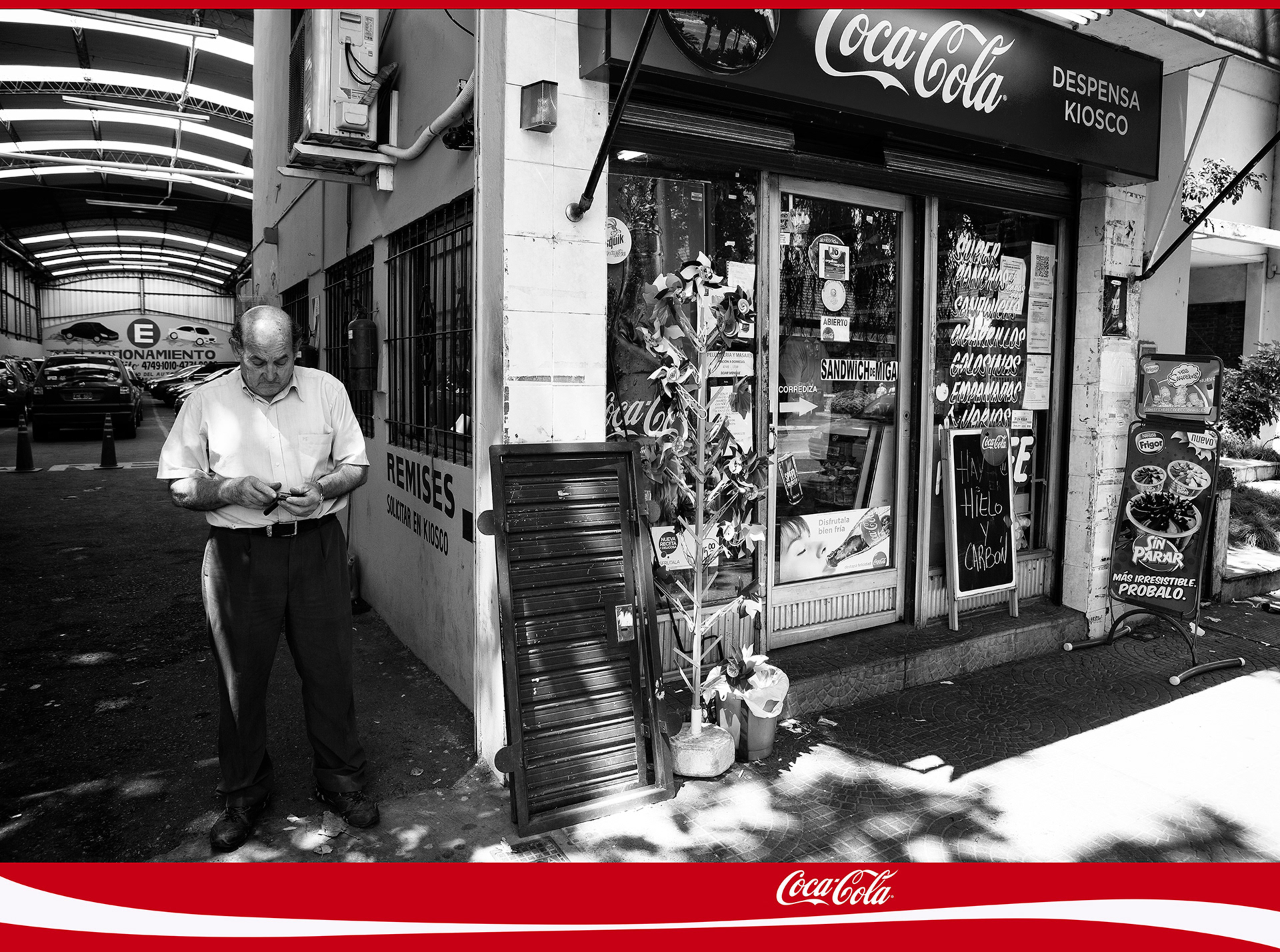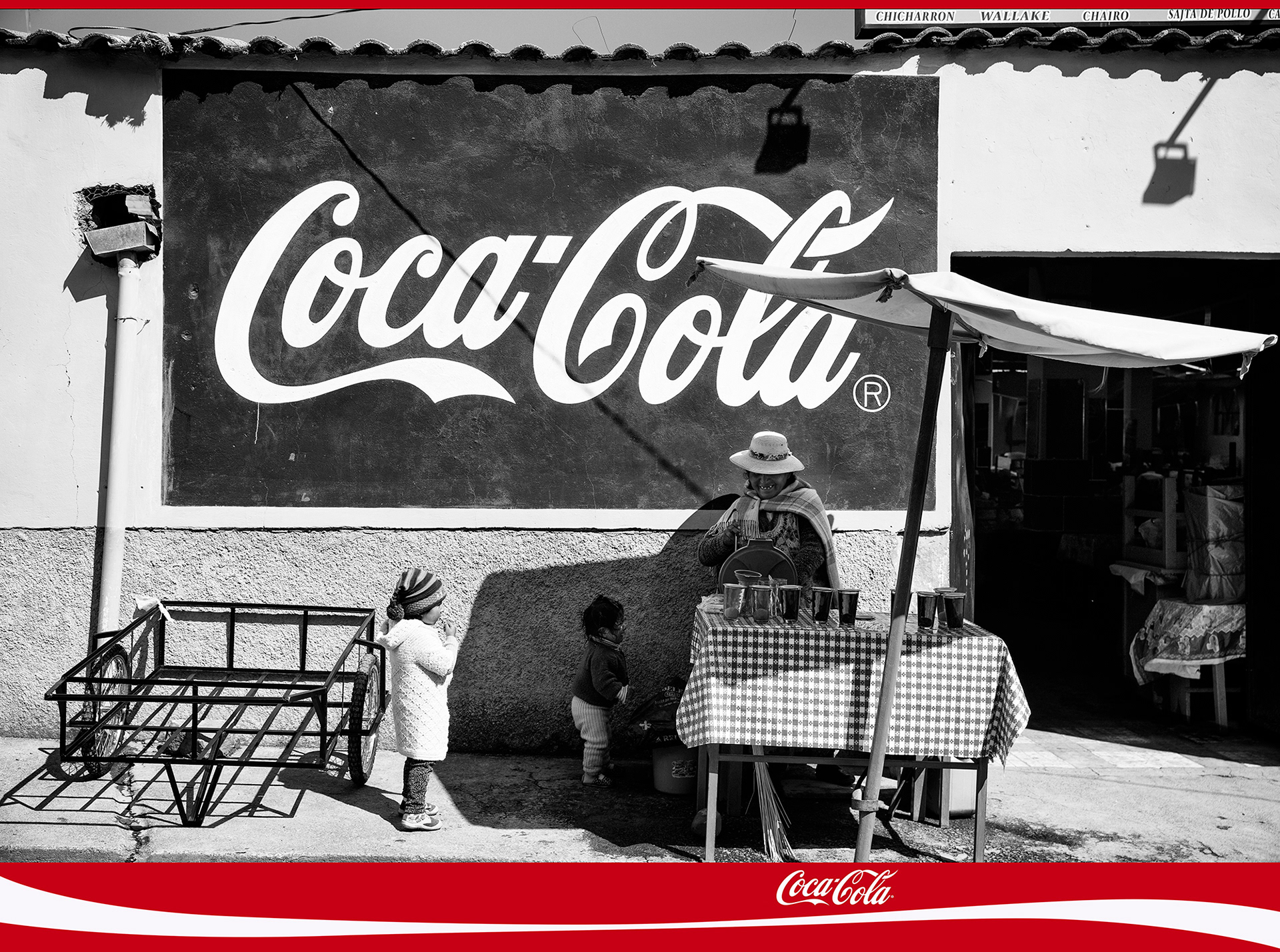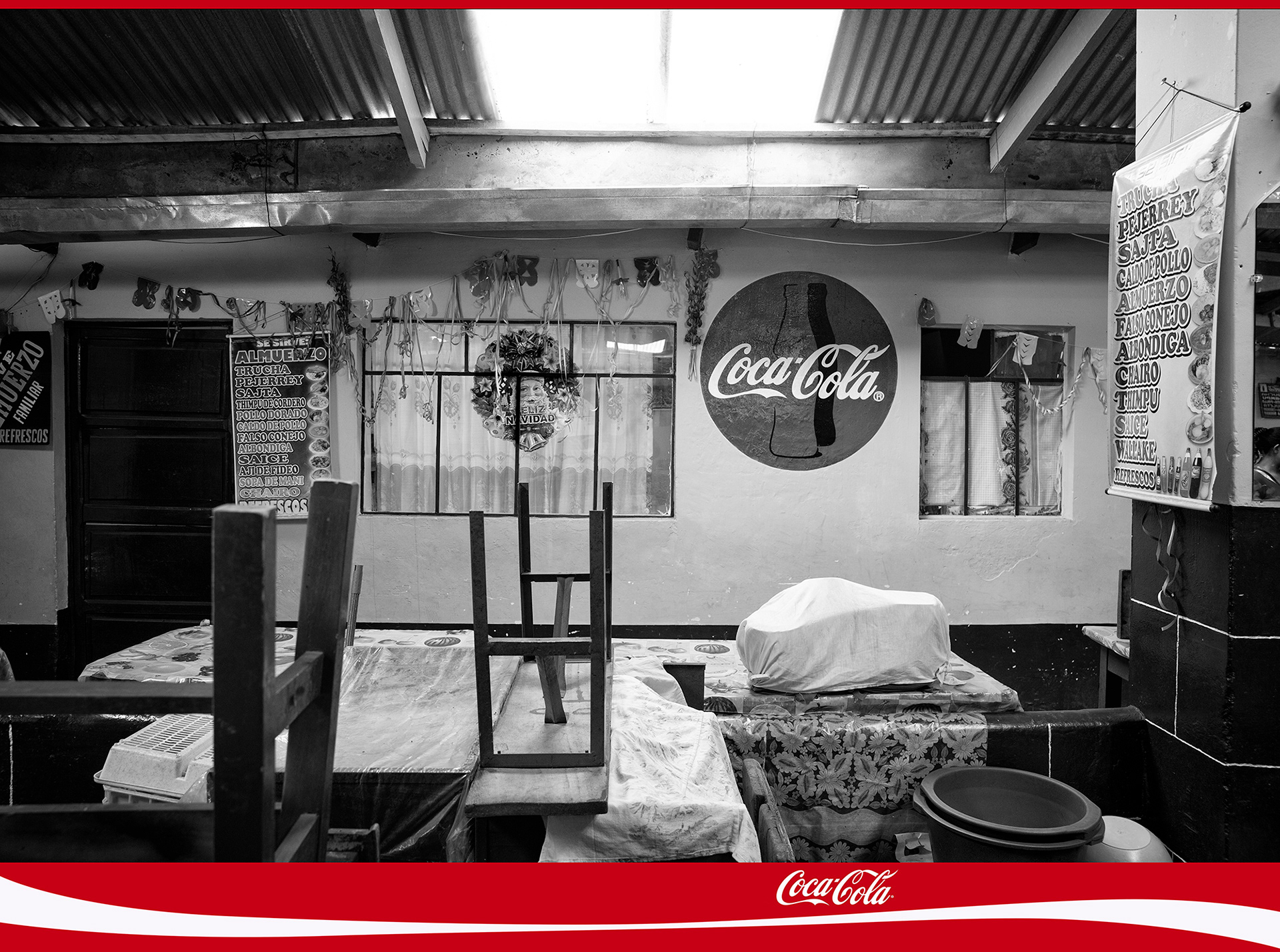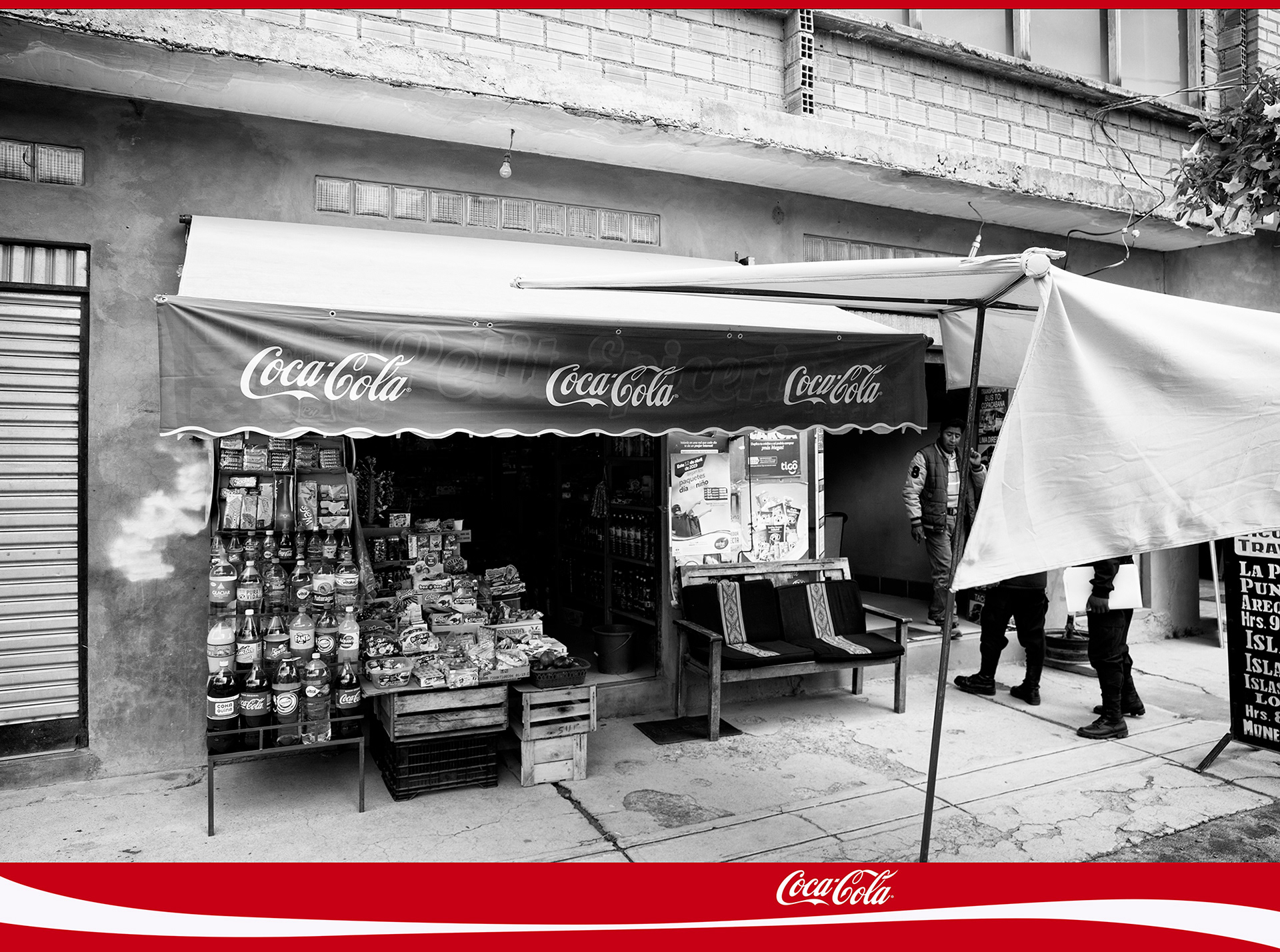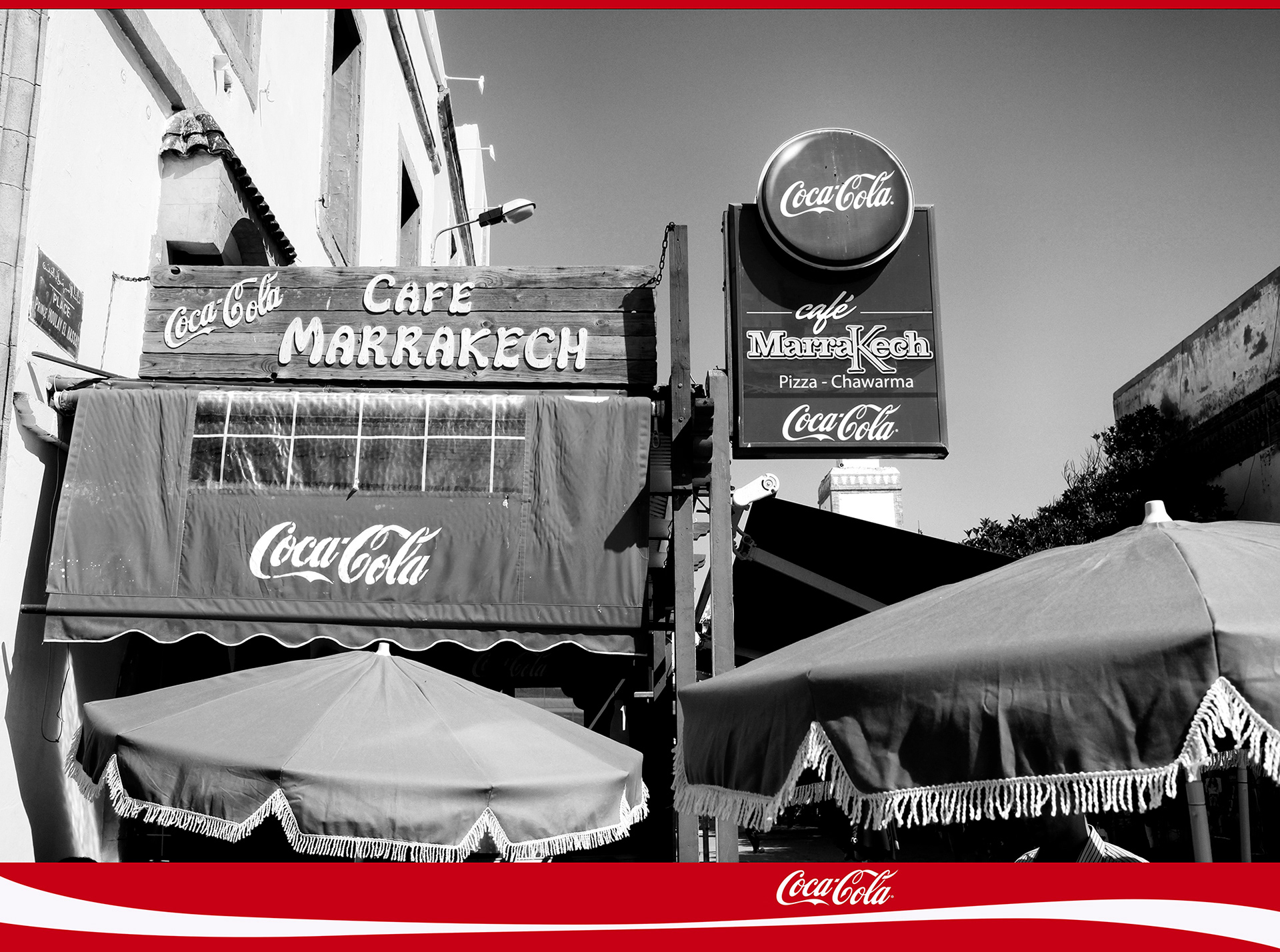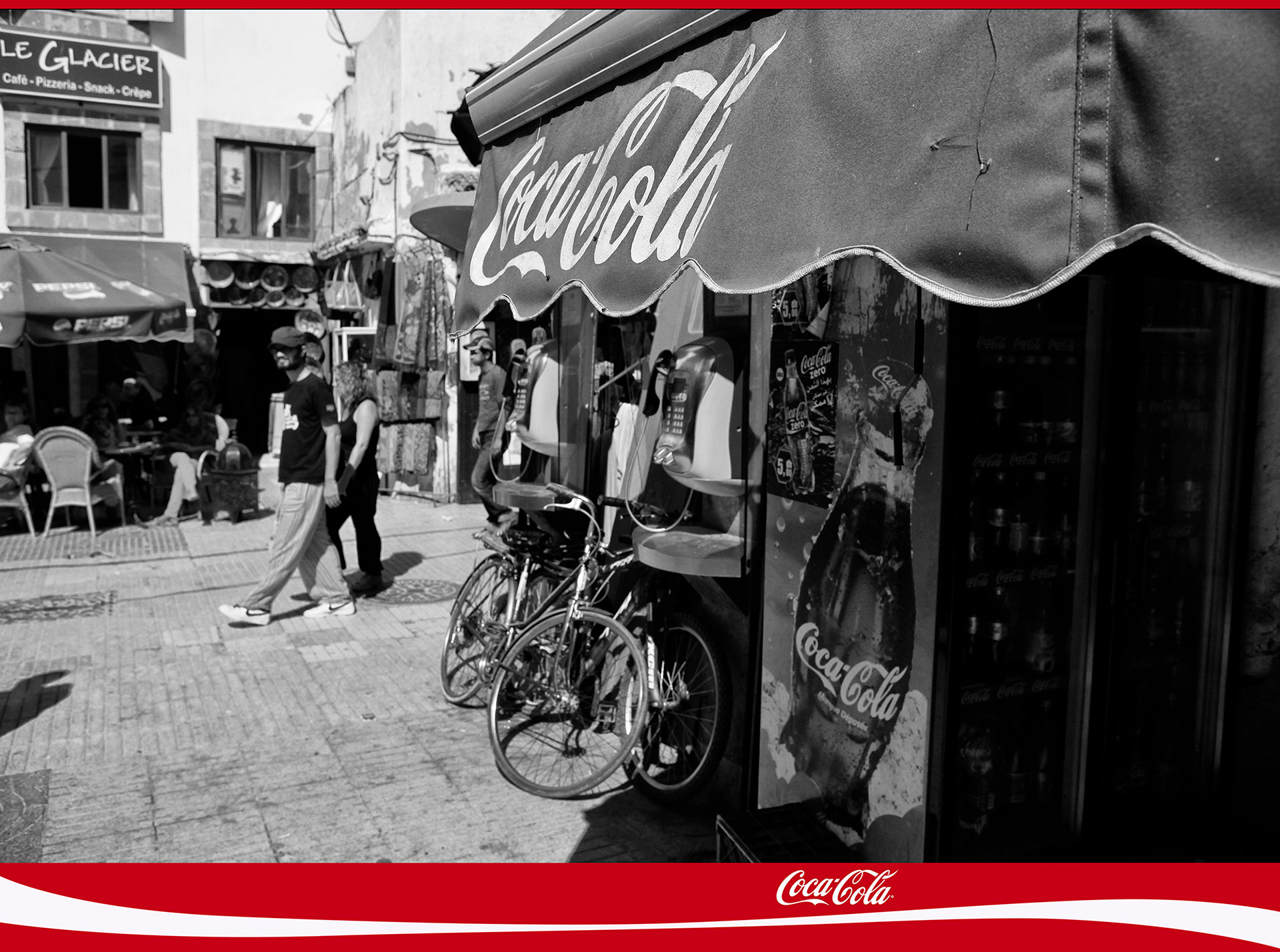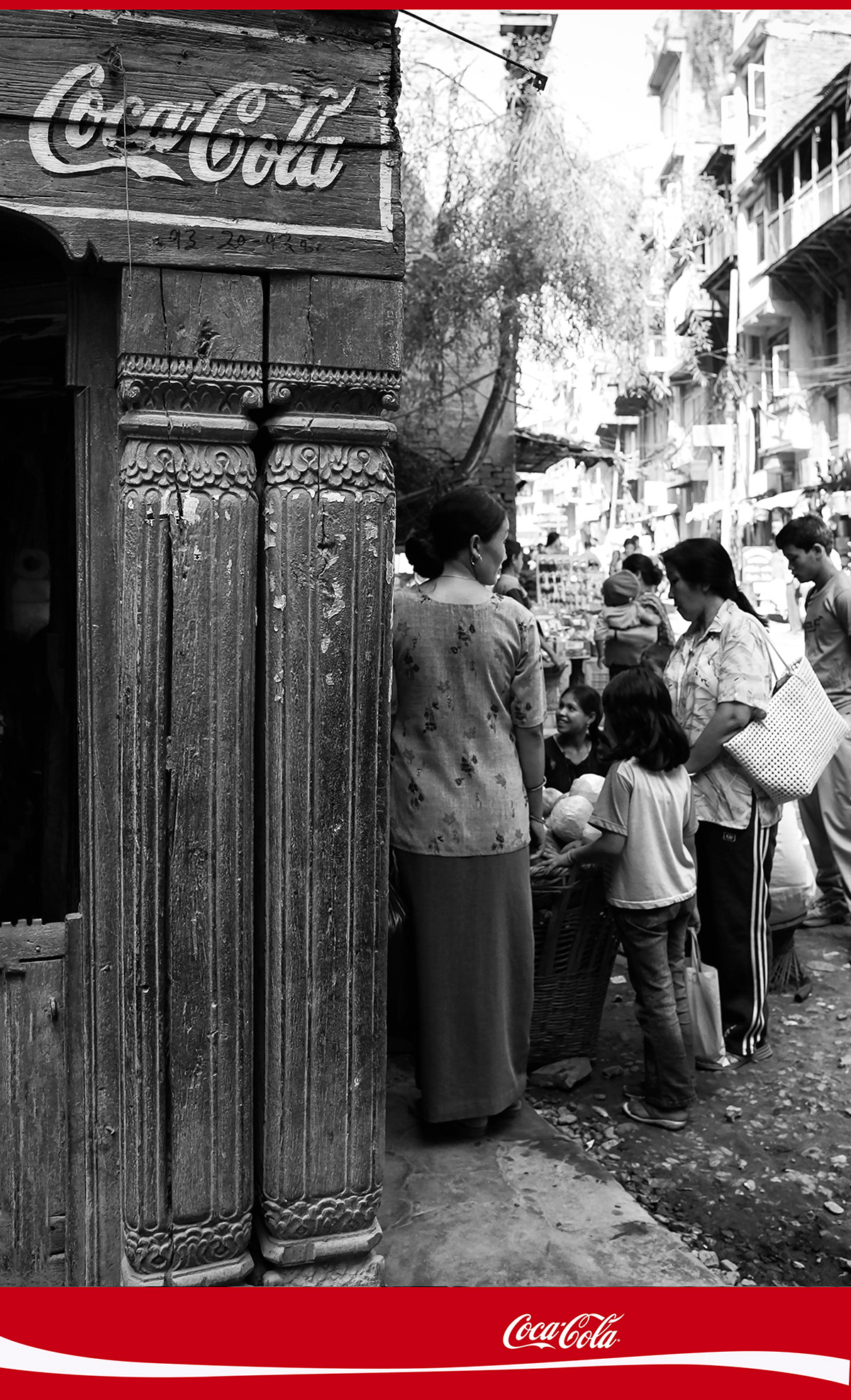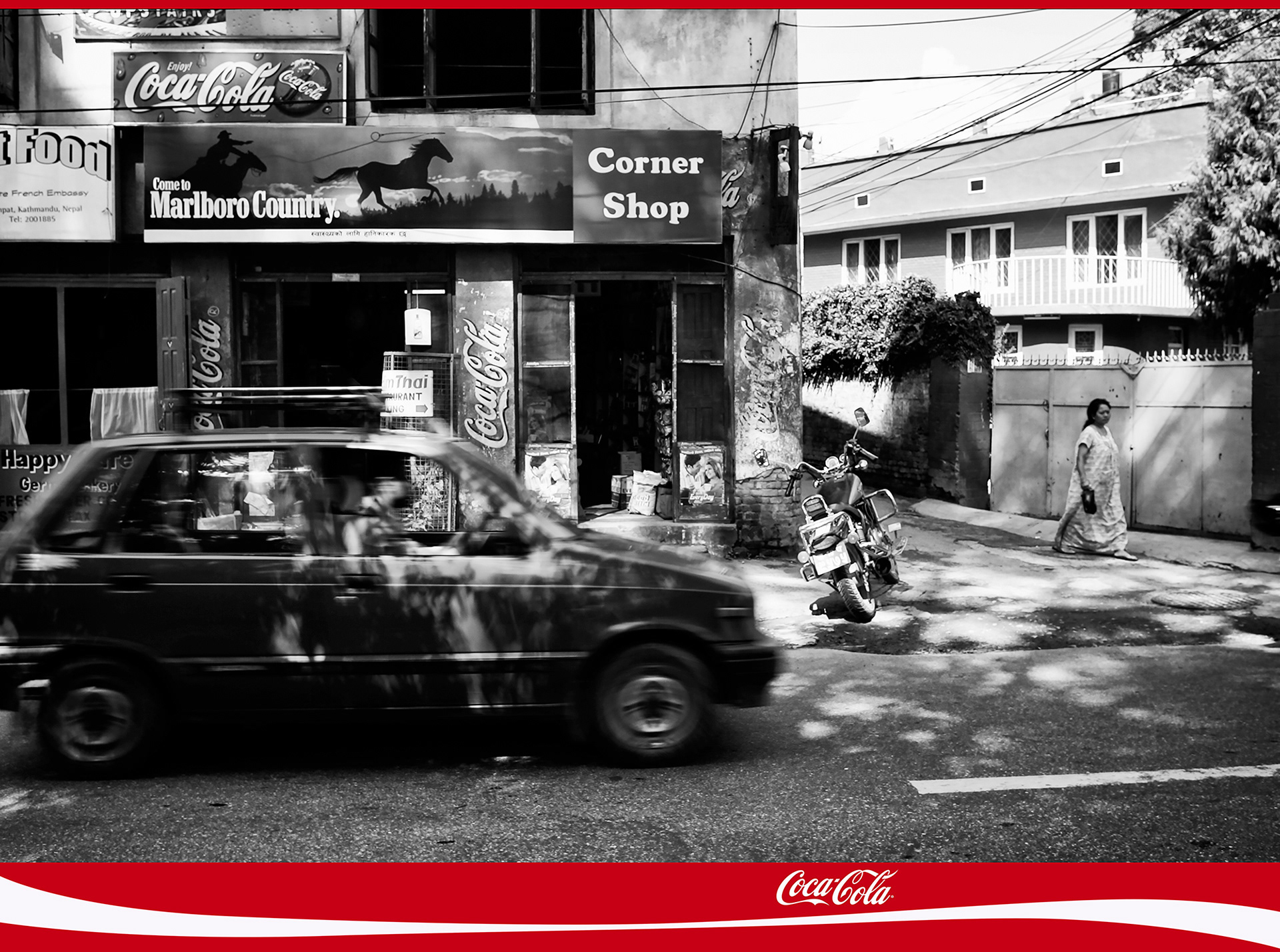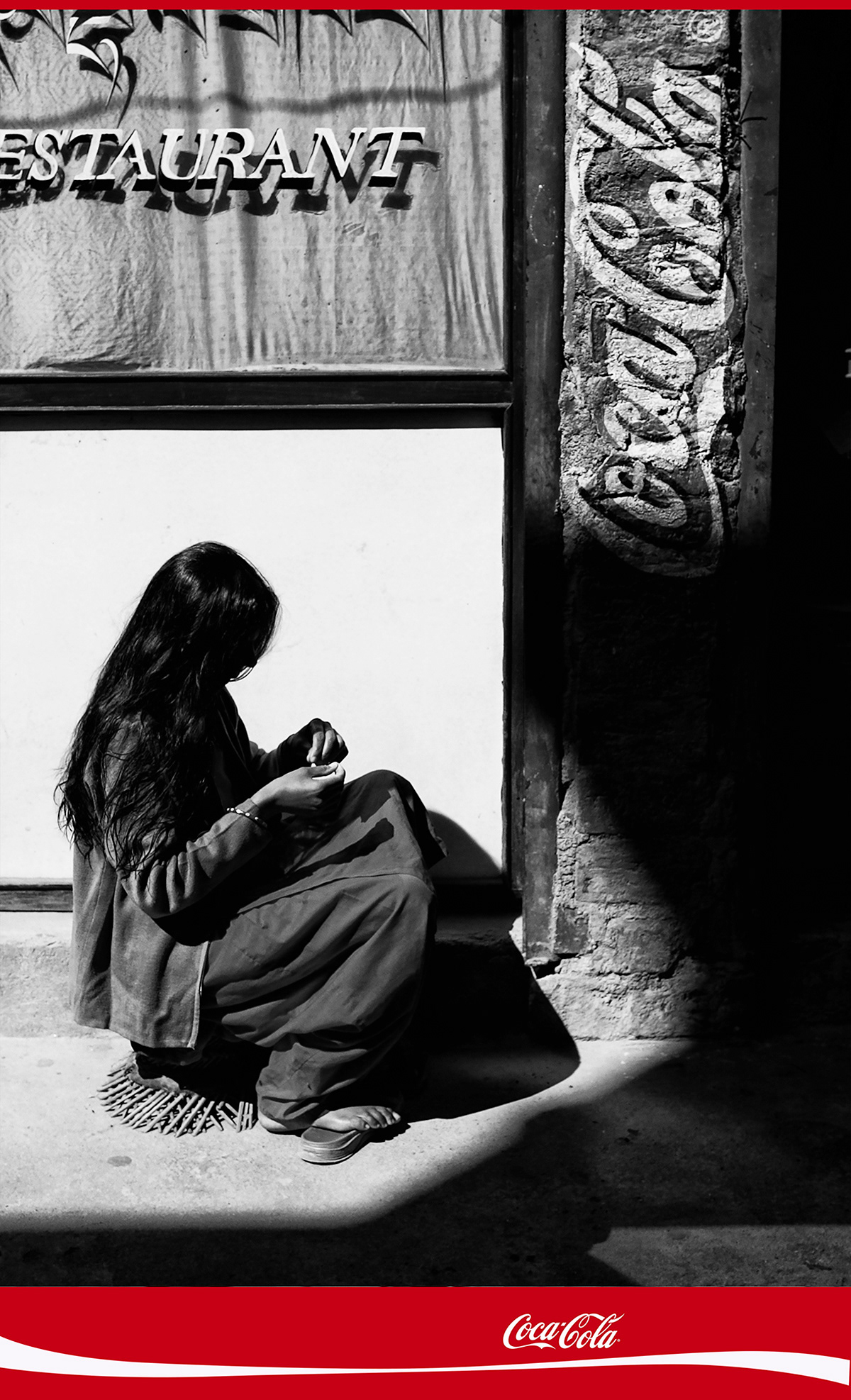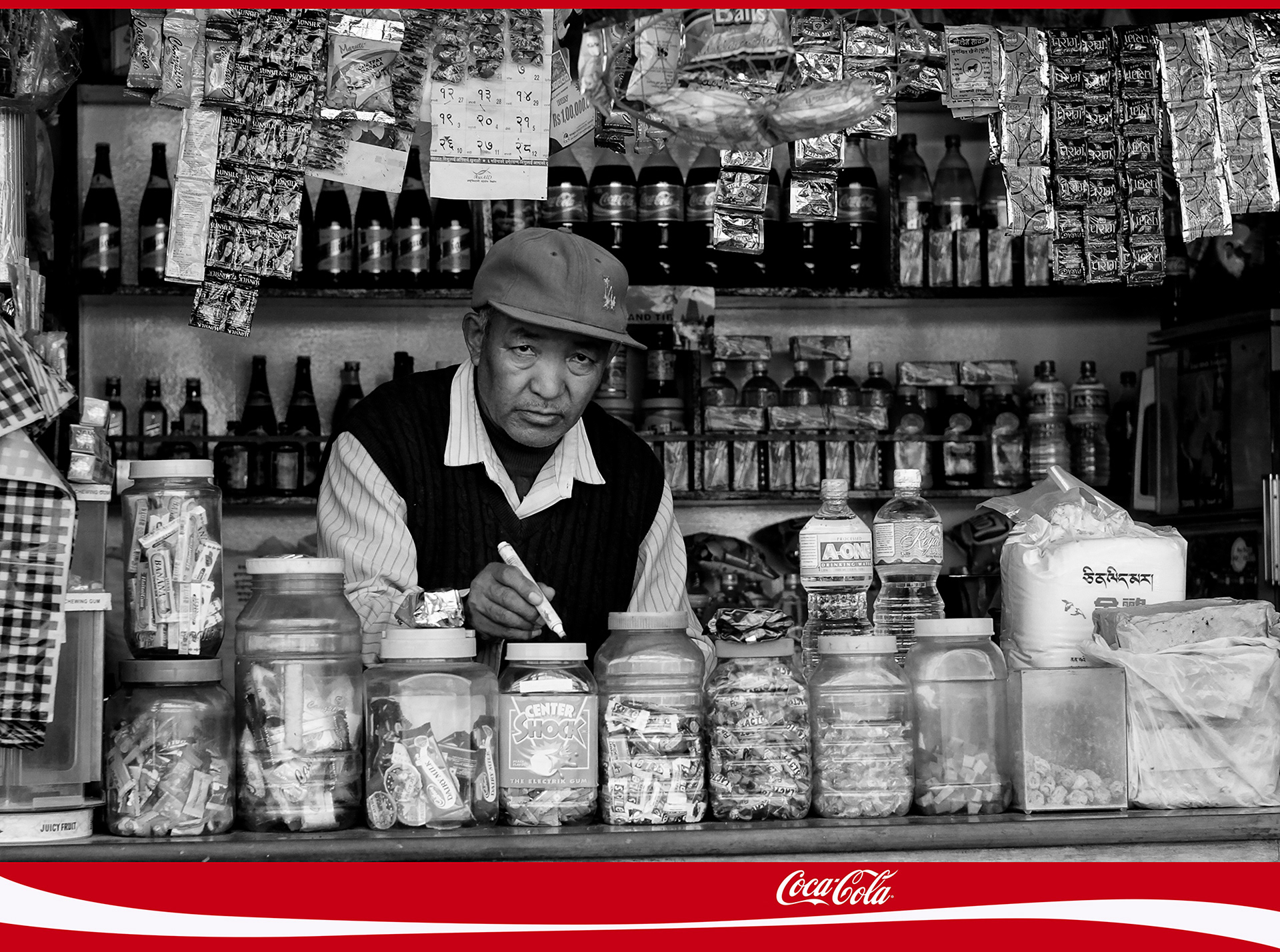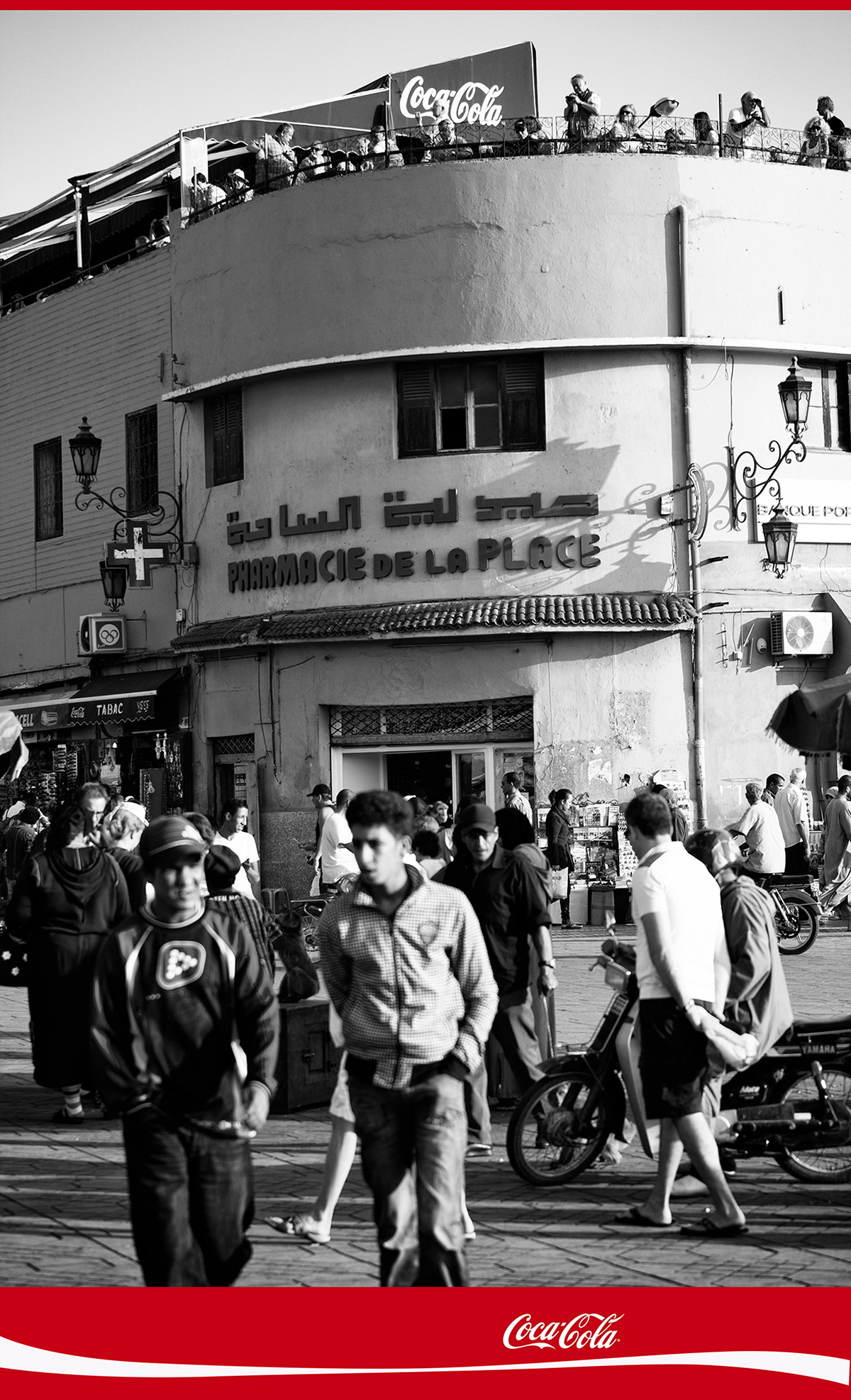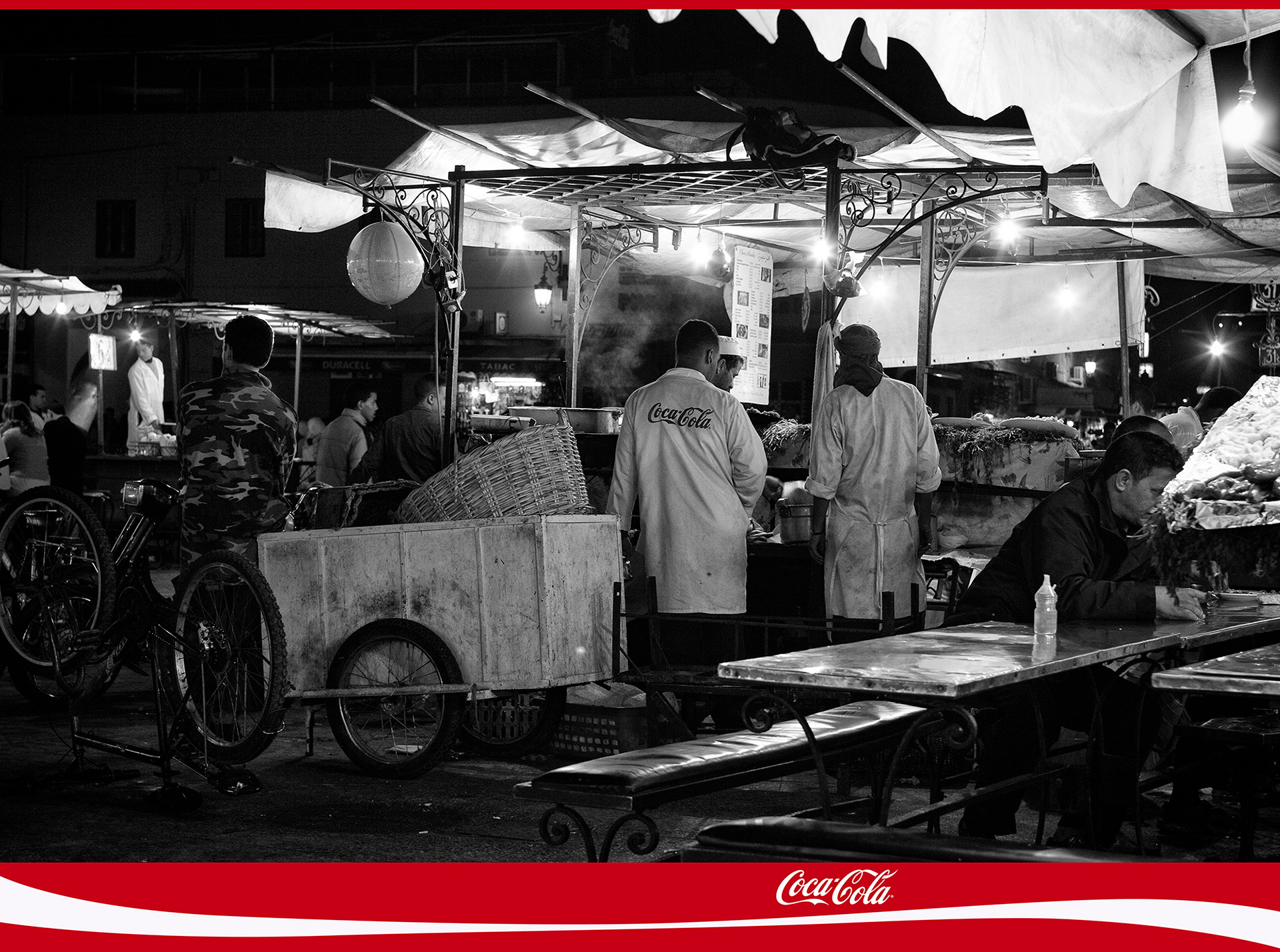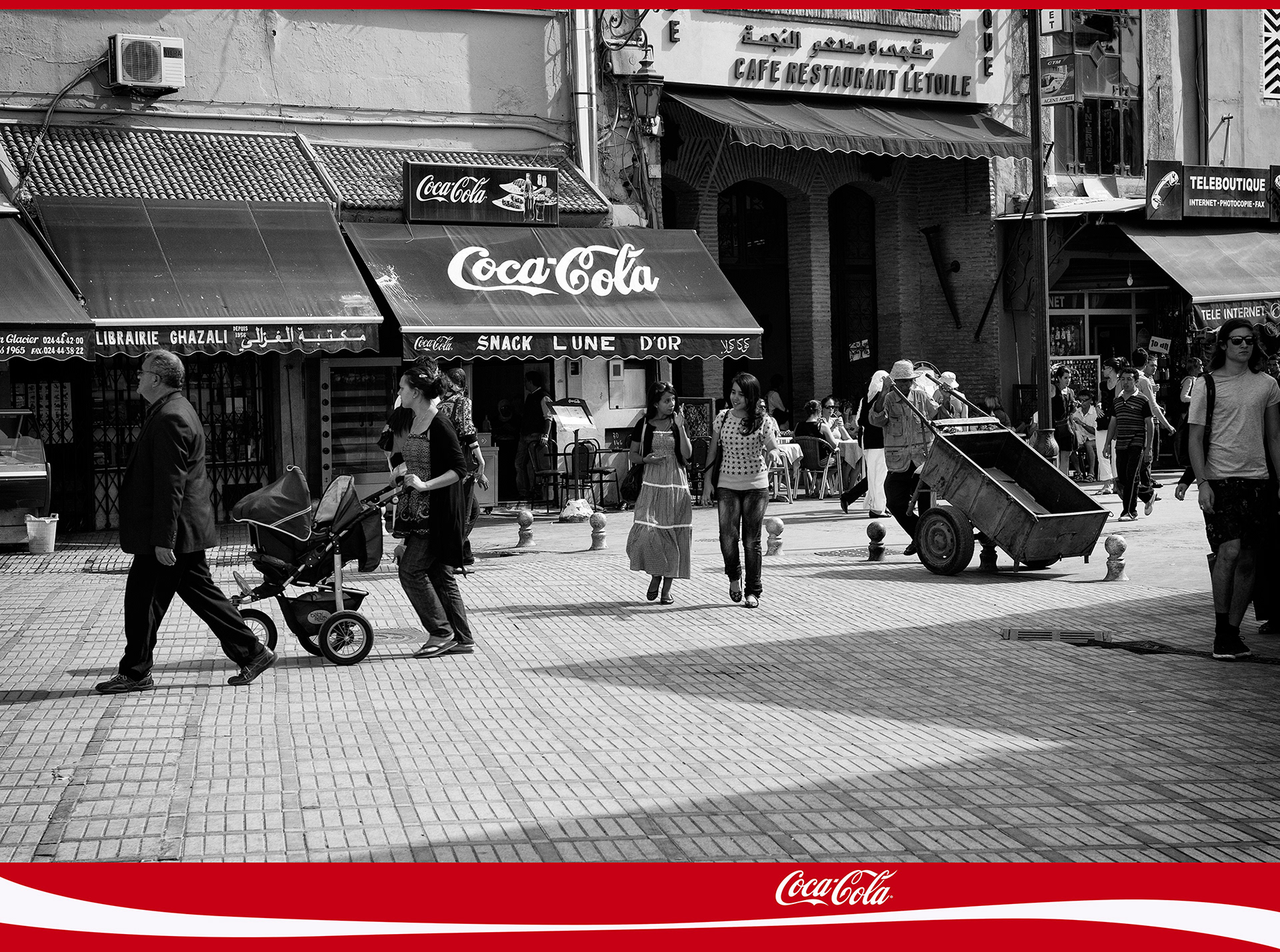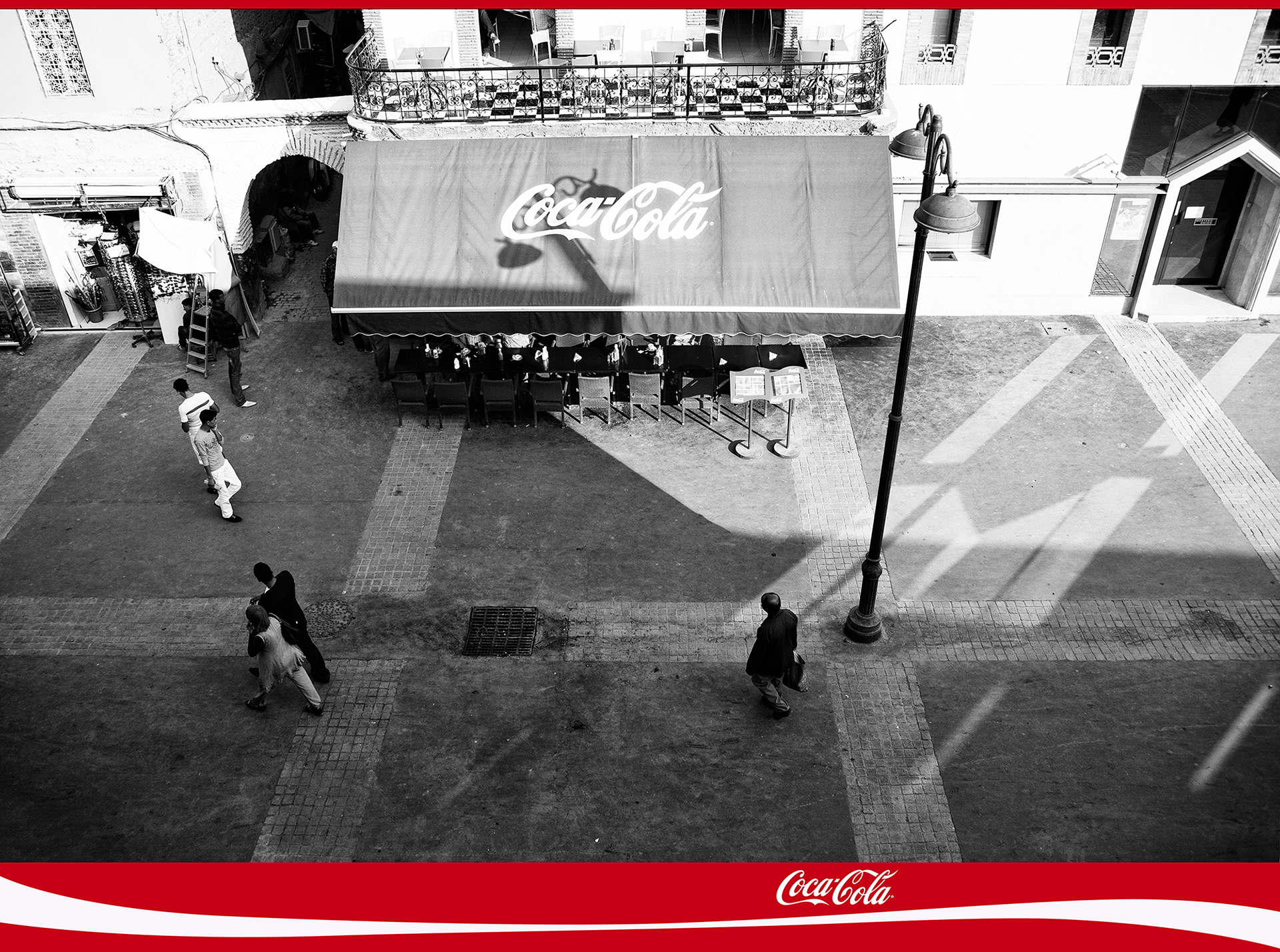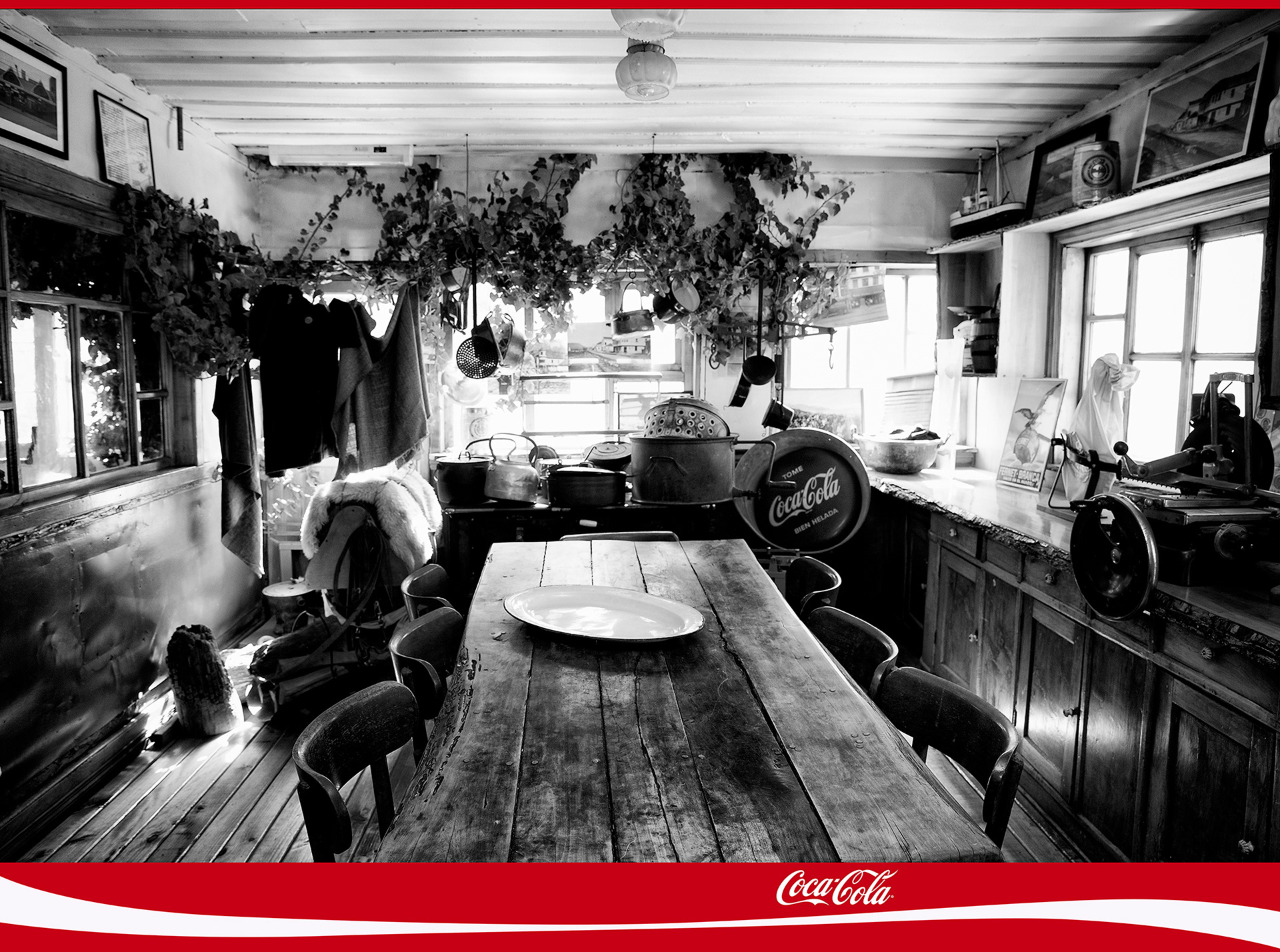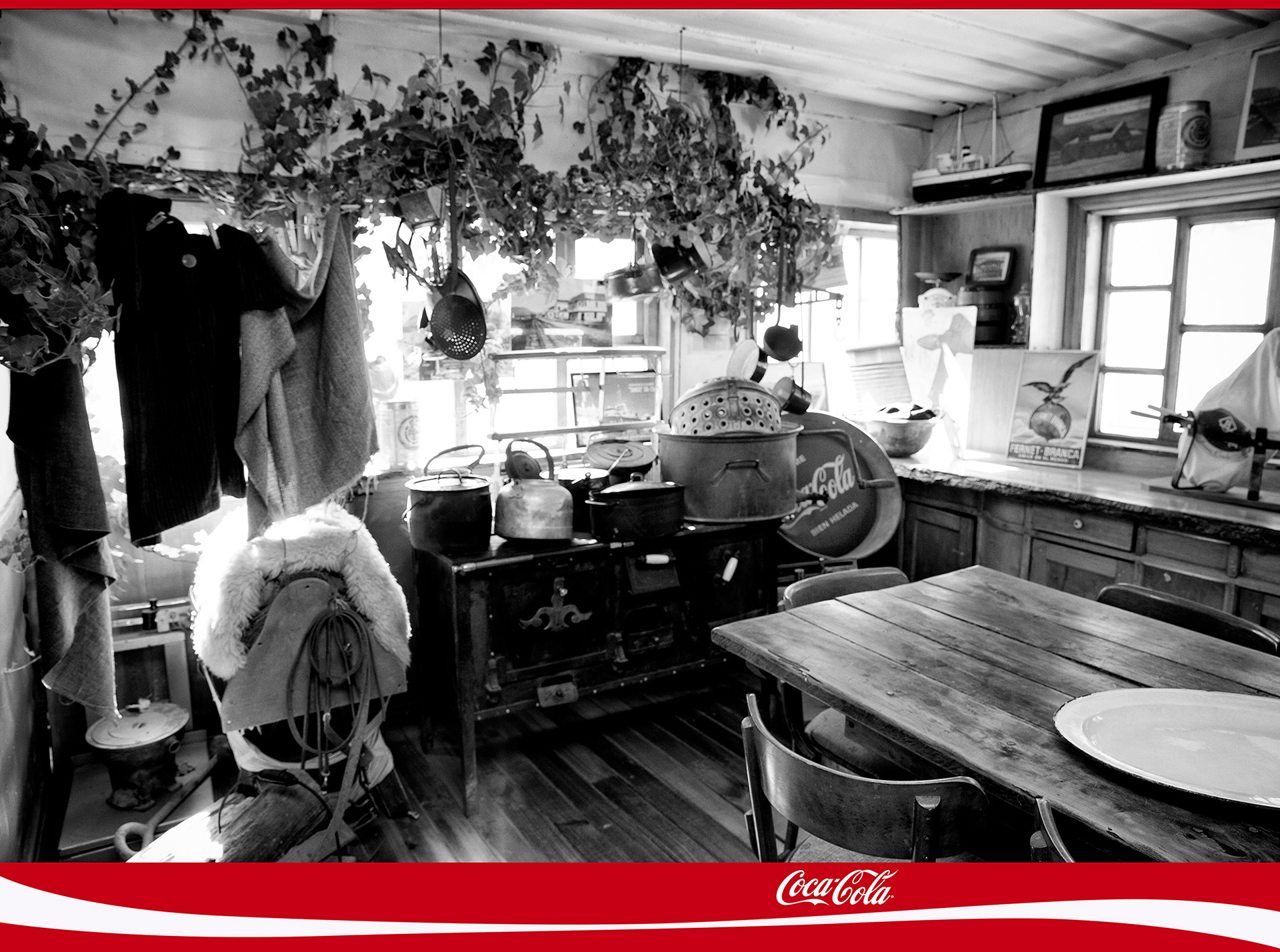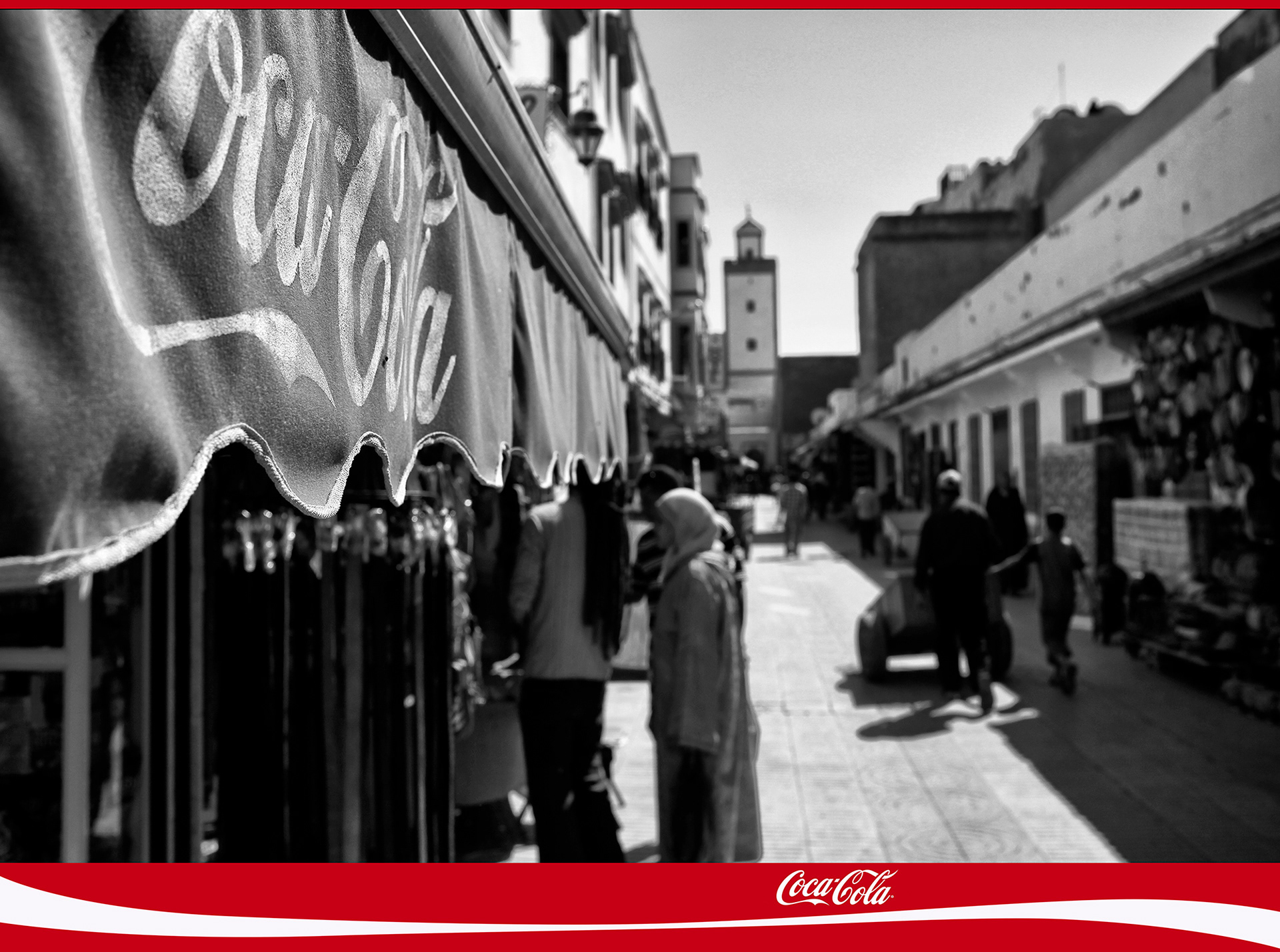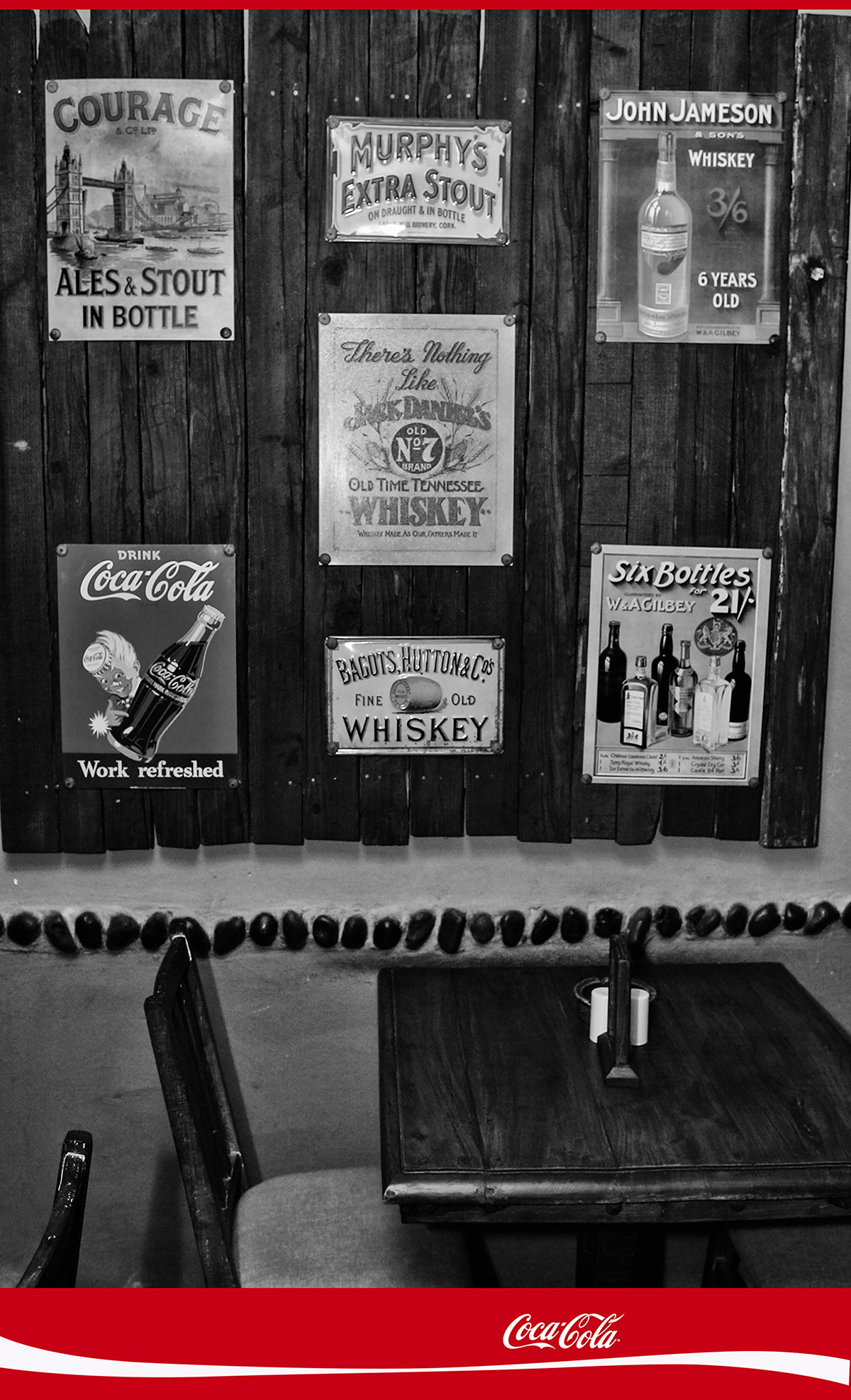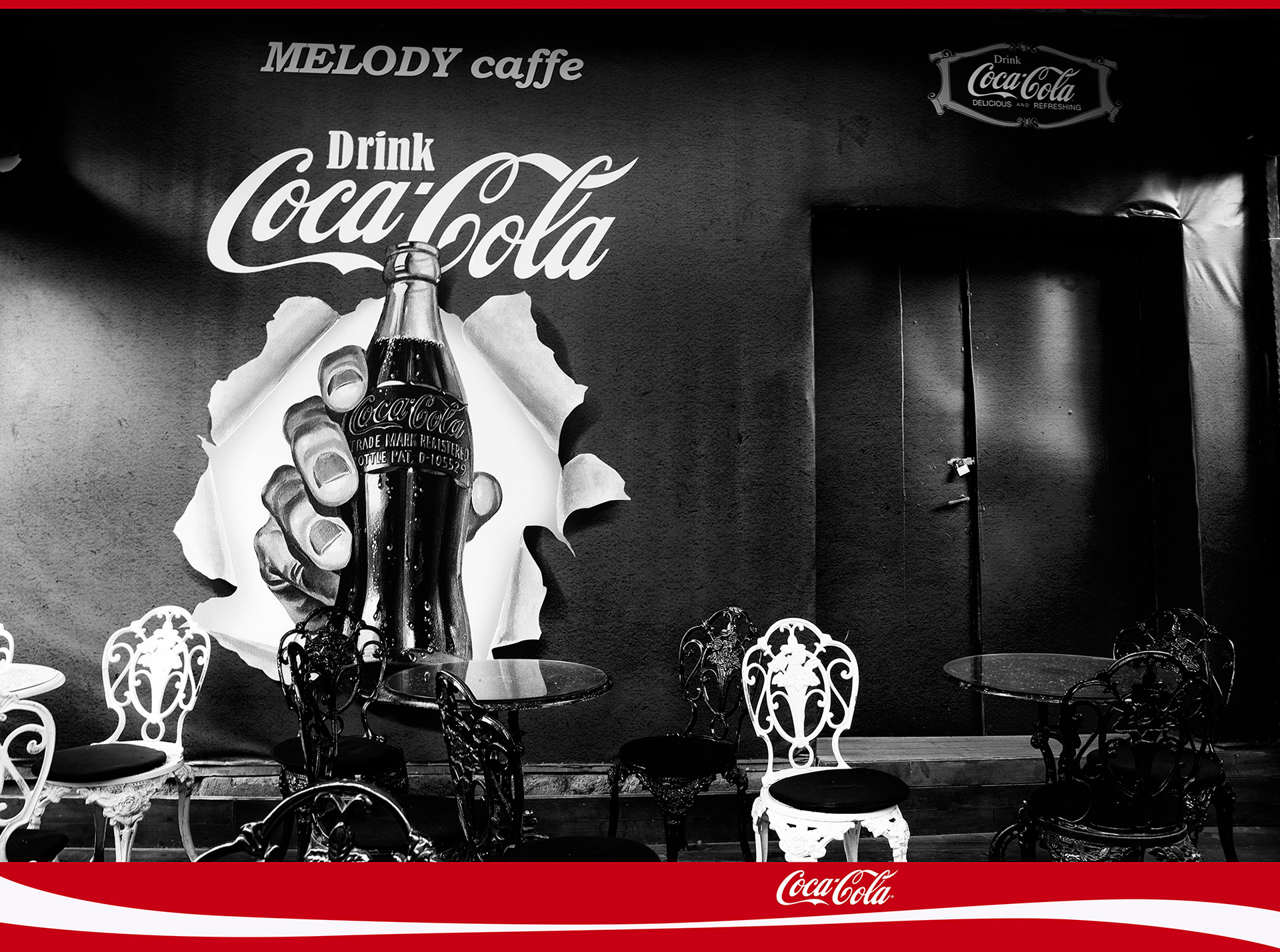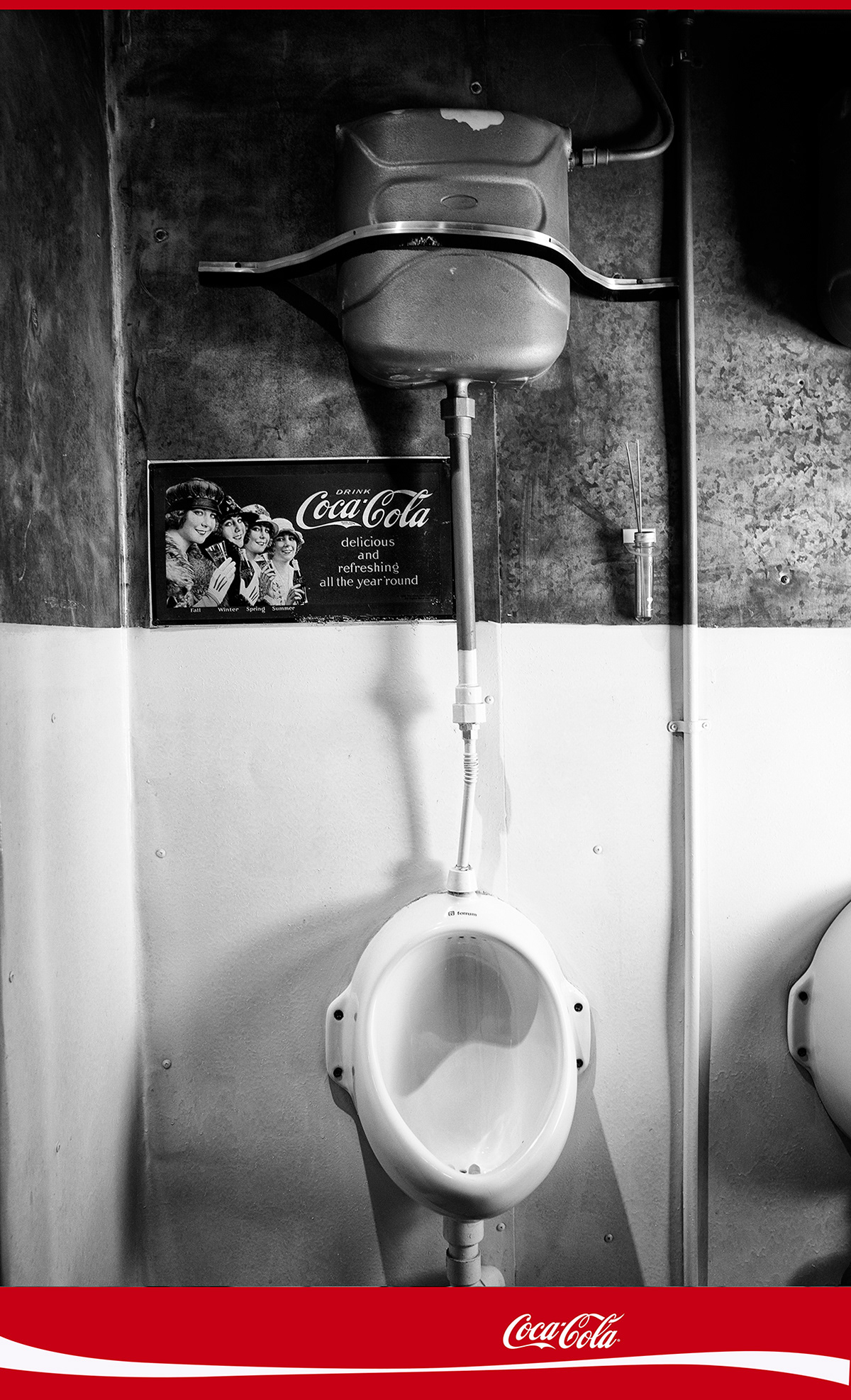 For 20 years that I've been traveling the world and photographing stores that advertise and sell CocaCola. I call it "the CocaCola phenomenon".
Kathmandu and the Himalayas, Argentina to Ushuaia - "the end of the world", Peru, Bolivia, Honduras, Macedonia... 
In Essauira - Morocco, I found CocaCola awnings in blue!